I recently dined at Mode's Bum Steer on E. State Street in downtown Traverse City. It's well known as "the locals place", kind of like Cheers. The people are very friendly...I even picked up a new client there!
The menu has everything from steak and lobster to hamburgers. I ordered a filet, which comes with a wedge salad, baked potato and a slice
of Texas toast. Excellent! My steak was a perfect medium rare.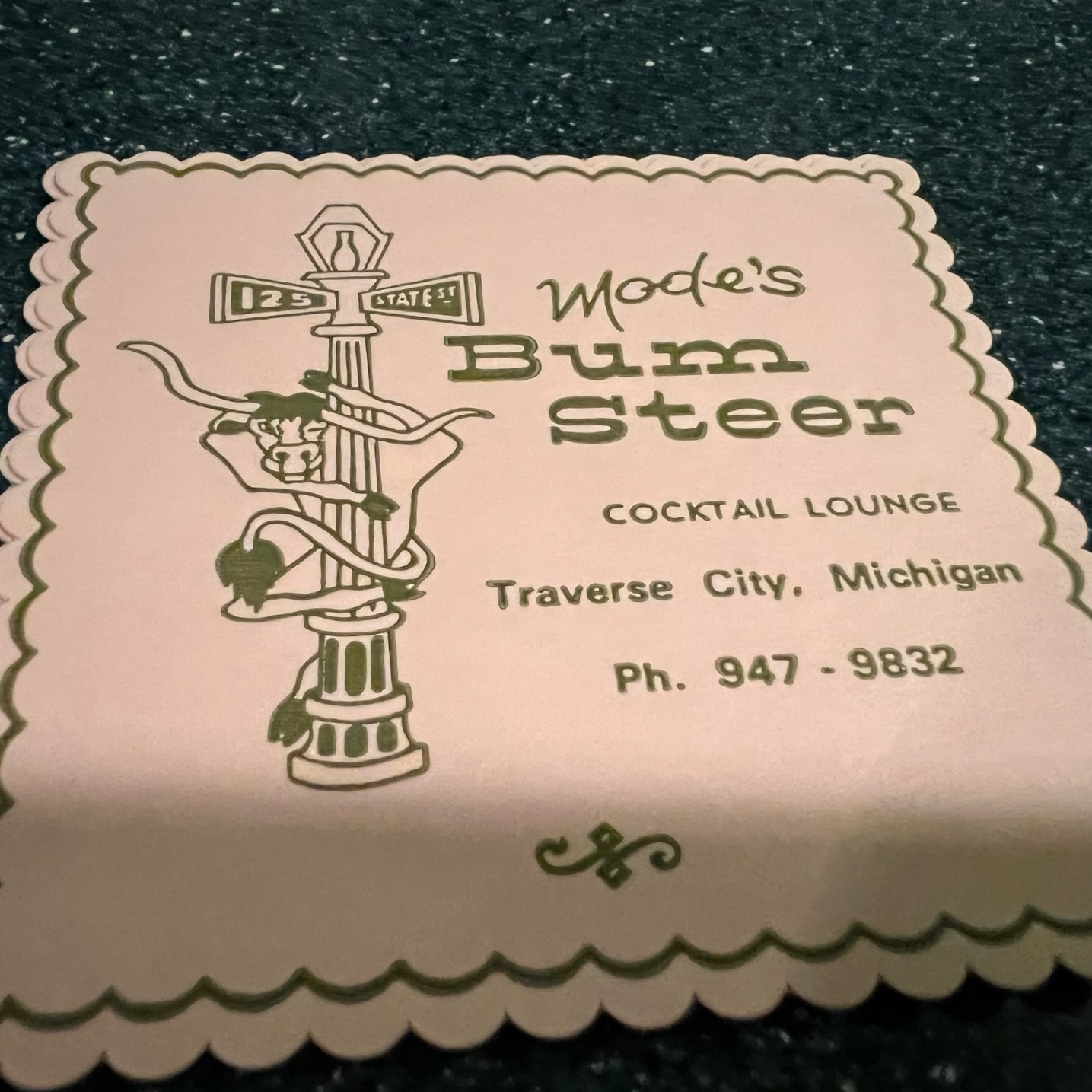 Mode's Bum Steer is open for lunch and dinner, but they do not take reservations. Many of the wait staff have been there for many years. Love and recommend this place!